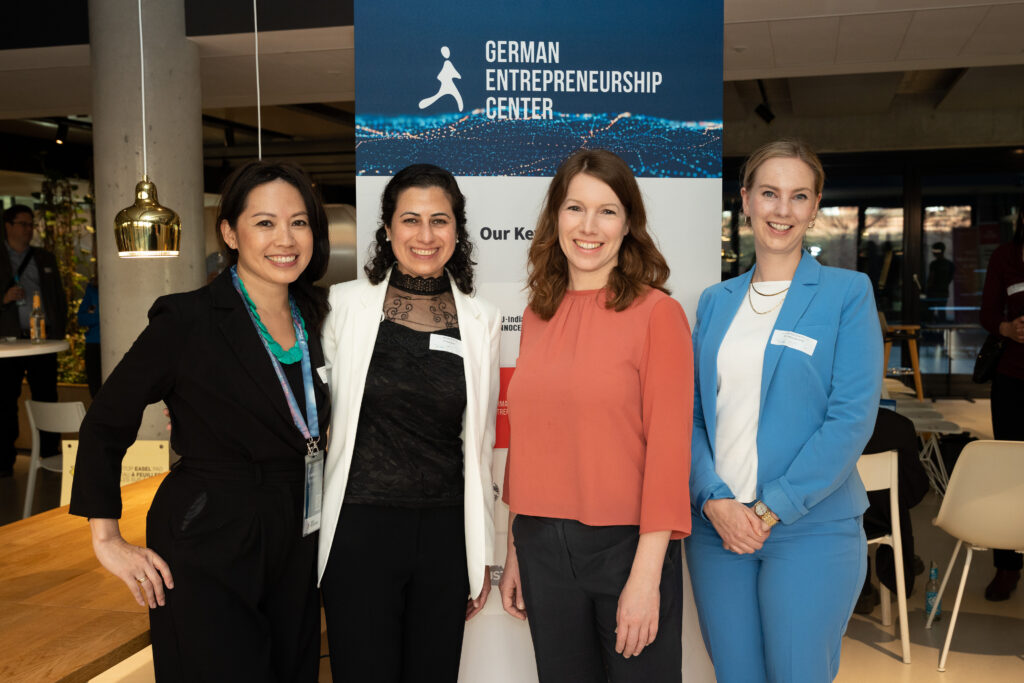 Berlin Partner, DFKI and K.I.E.Z. hosted the third edition of the Remarkable Women in AI event series by the AI Competence Centre at German Accelerator and Transatlantic AI Exchange, in partnership with #SheTransformsIT. The hybrid event at AI Campus Berlin was an interactive and transatlantic workshop helping participants to identify and evaluate their personal beliefs surrounding gender diversity in AI.
We want to extend our gratitude to our incredible panelists Dr. Anna Christmann (BMWK), Nicole Büttner-Thiel (Merantix), Patty Lee (Orbit Health), Shilpa Kolhatkar (NVIDIA), moderator Hedi Razavi, PhD and master of ceremonies Dr. Sabine Wiesmüller who made the day truly unforgettable.
Special thanks to Sarah Needham for leading us through a workshop on "power of diversity in AI leadership." In addition to building new connections, we're excited about the interesting insights gained from the workshop discussion, which provided new perspectives and valuable insights.
We hope to see you at our next event.
Watch the recording below!